PIA Insider Exclusive Interview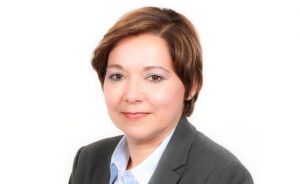 The pharmaceutical industry has been key in the development of new research that enables progress in the search for solutions to end COVID-19 pandemic. That is why the following interview, addressed to Ileana Quiñones, PIA Chairperson, focuses on the importance of our industry and where we are headed as innovative companies.
Q: COVID-19 has had an impact in such a way that you can already see a difference between the pre-and post-COVID world. What have been some of the key challenges for the pharmaceutical industry during the last 18 months? 
A: The essential challenge facing the pharmaceutical industry has not changed, which is to deliver safe and effective pharmaceutical innovations that are accessible to patients here in Puerto Rico and around the world.  Having said that, a global pandemic caused by a novel respiratory virus, about which we are still learning, presented more than a few unique challenges for the pharmaceutical industry. 
As many countries and territories went into lockdowns, including Puerto Rico, we faced unprecedented disruption in our lives, workplace and economies, not to mention supply chain and global exchange of goods. One of the critical challenges we faced was ensuring continued production and delivery of the pharmaceutical products that millions of people depend on.  
In terms of local production, the industry in Puerto Rico was able to adjust rapidly.  We never stopped production of our life-saving products.  Our members introduced numerous measures to help keep employees safe while our essential work continued. Flexibility, collaboration, and the development of solutions to address new problems were the order of the day. This collaboration took place within and across sites and indeed, across the entire pharmaceutical ecosystem.  
From the beginning of the pandemic, the industry in Puerto Rico continued to introduce new products and continued to hire, while introducing new models and processes to continue our work, including remote staffing. Once again, the industry in Puerto Rico showed its willingness to adapt. Remote work and meetings continued to drive productivity for functions that were not required to be in-person. Collaboration among groups also took on a new life, as we figured out ways to conduct processes that had been done in-person before.  It is likely that many of these new ways of working will remain in some capacity.  
The emphasis on securing the pharmaceutical supply chain for the U.S. also served to showcase the capabilities of the pharmaceutical industry in Puerto Rico. It is still too early to say whether this will serve to attract new players and new products, but the attention was welcomed. 

Q: As a leader, what qualities have been most critical in helping PIA members navigate the pandemic? 
A: Once again, we have been able to showcase our strengths during a very difficult situation.  I would propose we continue to apply the lessons we have learned from living and working under a pandemic. We need to continue embracing flexibility and adaptability as we hone our problem-solving skills to uphold our mission. These qualities will allow us to continue our mission of driving "an environment that strengthens Puerto Rico's bio-pharmaceutical industry's global competitiveness and improves healthcare outcomes for its citizens." 

Q: How important is innovation to the future of our industry?  
A: It is an exciting time to be part of the pharmaceutical industry because so much innovation is taking place, with new technologies, new processes and new ways of thinking paving the way for remarkable advances in medicine. Governments are also seeing the benefit of investing in R&D, not least with the rapid development of vaccines and therapeutics to address the pandemic. Our industry has always been forward looking and I couldn't be prouder of the work of our member companies. Innovation is critical to the future success of our industry, but also the health of humanity.  
Q: What role has technology and innovation played in advancing projects during the pandemic?  
A: Technology was ubiquitous during the pandemic. The rapid adoption of tools that helped us communicate and meet online are one such example, making it possible to collaborate remotely while maintaining high levels of productivity.
Thank you Ileana for taking your time to answer our questions and sharing your insights with us. Stay tuned for the upcoming edition of the PIA Insider for our next interview with an industry leader.
Posted on October 1, 2021